Philosophy and Human Potential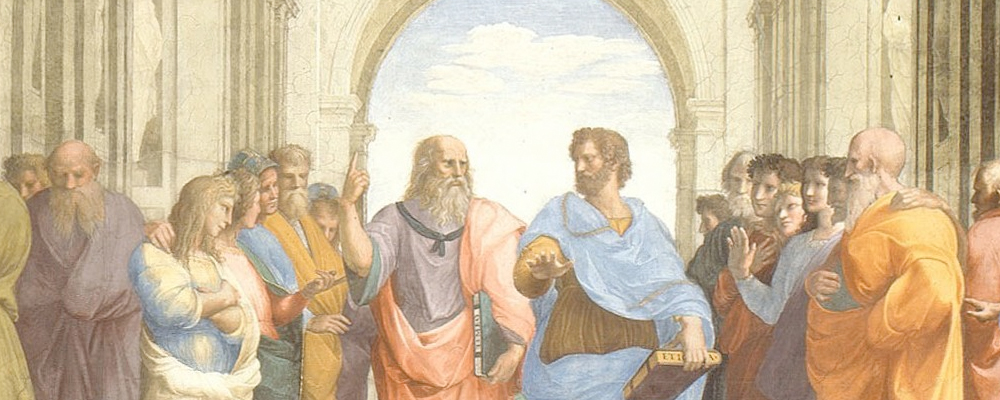 Why read philosophy?  The short answer: philosophy helps us discover what it is we value and believe.  This response may sound counterintuitive.  After all, shouldn't I already know my own thoughts?  Aren't they my beliefs?  Undoubtedly.  But values and beliefs are often like the air we breathe – we rely upon them to live without giving them much thought.  Philosophy offers us a mechanism for paying closer attention, for seeing ourselves anew.
According to Alain de Botton, in its capacity for helping us see the overlooked and essential, philosophy can make a powerful contribution to business.  As de Botton points out, one of philosophy's primary objects is the pursuit of human flourishing, what Aristotle called eudaimonia.  By drawing on philosophy, a company may be able to think "deeply and broadly" about the way in which it is "catering to the deeper human needs in the areas in which it operates."  While de Botton makes an intriguing case for philosophy's benefits to corporations, he doesn't consider how workplaces themselves can be sites of human flourishing.  To what extent might philosophy help companies better satisfy their customers but also promote eudaimonia among their employees, and, by extension, the community as a whole?
This question is central to our mission at Books@Work, and fortunately, we are seeing philosophy at work this very month.  Currently, Professor Phil Shields from Beloit College is finishing up a discussion of Socratic dialogues with the employees at Fairbanks Morse Engine.  Interestingly enough, Enpro Industries, the parent company of Fairbanks Morse, has already embraced de Botton's perspective.  The company pursues a "dual bottom line" by seeking to "enable the full release of human possibility" and individual development while achieving strong financial returns.  Professor Shields has certainly helped the group see their individual and collective possibilities, asking them to use Socrates' arguments about life, death and justice as a chance to think through their values and beliefs.  Reading philosophically thus becomes an opportunity to practice philosophy.
I can't help but take de Botton's idea one step further: perhaps philosophical reflection, in some form or another, is not simply a means of identifying human flourishing but is, in fact, an essential ingredient of eudaimonia.  And perhaps one of philosophy's contributions to human flourishing is through forging connections between individuals, encouraging a shared pursuit of our goals and values.  Simon Critchley suggests as much in his recent New York Times posting about Socrates.  "Philosophy," Critchley writes, "is addressed to a particular and existent other" – a specific person, not an abstraction.  Philosophy relies on this double hope: first, that we can learn what we believe, and, second, that we can make those discoveries most fruitfully with other people.  Or to put it another way: reading with other people can be a form of flourishing, a way to release human possibility.
From de Botton and Critchley to Professor Shields leading Books@Work in Beloit, reading philosophy continues to be a timely endeavor.  The trial and death of Socrates helps to remind us that human flourishing isn't solved simply through the latest technology or a strong economy, but in our shared capacity to examine our values, beliefs and purposes.
Raphael, School of Athens, 1509-11 [Public Domain], via Wikimedia Commons
---