Shared Reading as a Foundation for Inclusive Democracy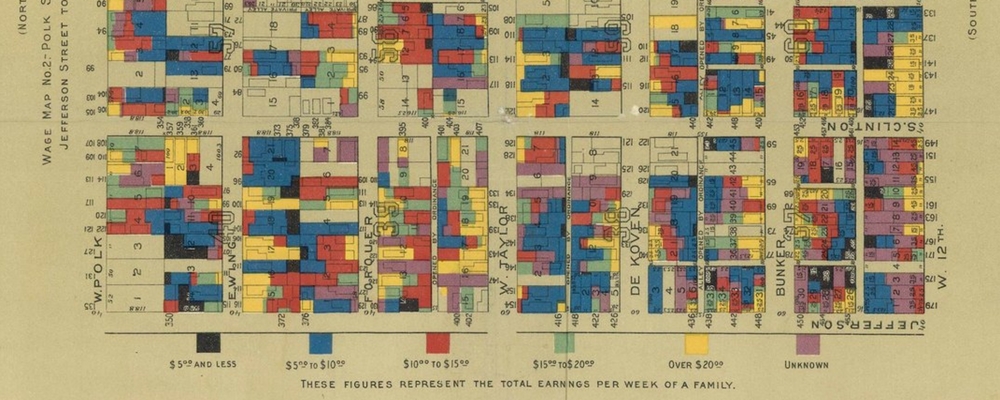 This year marks the one hundredth anniversary of John Dewey's classic book, Democracy and Education. While much has changed in the last century, much has not: his voice continues to inspire us today as we think about the role that adult learning can play in shaping democracy. Dewey's lesser-known friend and colleague, Jane Addams, provides important practical perspectives as she combined theory and practice in work that shaped the lives of individual people in Chicago and far beyond for many decades.
Dewey and Addams believed that democracy depends on providing opportunities and resources for every person to build his/her own capacity to contribute to the work at hand in their families, in the workplace and in the larger community. Addams didn't just think and write about this notion – she made it live in everyday activities at Hull House, a neighborhood settlement where she empowered communities to learn and grow together.
The early programs at Hull House focused on bringing cultural experiences to newly-arrived immigrants. Addams believed that she, and those who worked with her, had much to learn from the people they served. Literature was at the center of these experiences, but not just reading in isolation. Addams created an atmosphere of sharing and respect – that despite their circumstances, people had the insights and memories to contribute to a better understanding, and ultimately to a prospering community. As she noted, books help us to "know all kinds of life [. . .] to know all sorts of [people]."
Those original literature experiences eventually turned into the first university extension classes and to powerful social and political transformations. Addams' respect for people from extremely diverse backgrounds did not stop with literature discussions. Quickly recognizing the potential of the people who came to Hull House, she enlisted their efforts to become researchers in the community. Together, they went out to hear the stories of the residents of Chicago and turned their "data" into essays that influenced a wide variety of social reforms, specifically in juvenile justice, working conditions and neighborhood sanitation, among others. Though sometimes misunderstood and even controversial, Addams won the Nobel Peace Prize in 1931 and her work spread throughout the country and the world.
All of the activities at Hull House made a connection between shared experiences of learning, (such as those in literature discussions) and "sympathetic understanding" to foster the ability to confront and solve problems. Such understanding helps groups of people to make sense of their own experiences and the experiences of others, leading to more effective communication. Addams stressed that when people share their experiences in meaningful ways, they recognize common ground and exercise mutual respect. Addams went so far as to say,
"We are learning not [. . .] by traveling a sequestered byway, but by mixing on the thronged and common road where all must turn out for one another, and at least see the size of one another's burdens."
One hundred years later, the innovative interactions around literature started by Addams continue to empower individuals and groups to forge powerful connections that have outsized impact on their thinking and their work. Books@Work is no exception: through literature discussions, diverse groups of people, working for the same company or living in the same communities, come together to listen to each other and to see themselves and others in new ways. At this important juncture in American history, how reassuring to think that such dialogues align with the beliefs of John Dewey and Jane Addams – that these shared experiences are central to the strength and stability of democracy itself.
To read more about Jane Addams:
Addams, J.  (1912). Twenty Years at Hull House. New York: Macmillan.
Addams, J. (Introduction by Seigfried, C.H.) (2002). The Long Road of Woman's Memory. Urbana, IL: University of Illinois Press.
Deegan, M.J. (2010). Jane Addams on Citizenship in a Democracy. Journal of Classical Sociology, 10 (3), 217-238.
Eshtain, J.B. (2002). The Jane Addams Reader. New York: Basic Books.
Image: Map from Hull House Maps and Papers, Charles Booth [Illust.] 1895, [Public Domain] via Smithsonian.com
How Literature is a Catalyst for Creative Thinking
How Reflecting on Literature Improves Workplace Performance
"Now You're Teaching Me": Fostering Teamwork and Confidence Through Literature
Learn More About Our Programs or Read More on The Notebook:
---